BOOK CON 2018!
What an amazing day at Bookcon 2018 for the Soler/Graves household.
Not only did Christopher have a huge line of people wanting signed copies of SINNER,
but then both of us performed on a panel for Macmillan Audio
for the Podcast/Narration of SADIE by Courtney Summers.
YERMA workshop at the Huntington Theatre
Blessed to be reunited with the magical Melinda Lopez
as she adapts Lorca's, YERMA.

So excited to get to play with Christina Pumariega and Marianna Basham again.

If I could only be in plays with those two women
for the rest of my life, I'd be a happy gal!
BECOMING CUBA: 1 FAMILIA CUBANA, BUT 3 IRNE NOMINATIONS!!

So proud to announce that my hermana, Christina Pumariega (Best Actress), my hermano, Juan Javier Cardenas (Best Actor) and myself (Best Supporting Actress) were nominated for awards.


Cubans representing in New England, guys!
Content from Youtube can't be displayed due to your current cookie settings. To show this content, please click "Consent & Show" to confirm that necessary data will be transferred to Youtube to enable this service. Further information can be found in our Privacy Policy. Changed your mind? You can revoke your consent at any time via your cookie settings.
Consent & Show
FA-LA-LA-LA-LA, I'M SELLING PHARMA!
I am back in FRONT of the camera again this week for INVEGA.
There is nothing better than a pre-XMAS commercial booking to make Santa Soler even more generous to all she loves.

**This post may cause the following side-effects: delirium, greasy food cravings & a need to listen to salsa music. If symptoms last longer than 2 days, grab some good Cuban food and a mojito ASAP!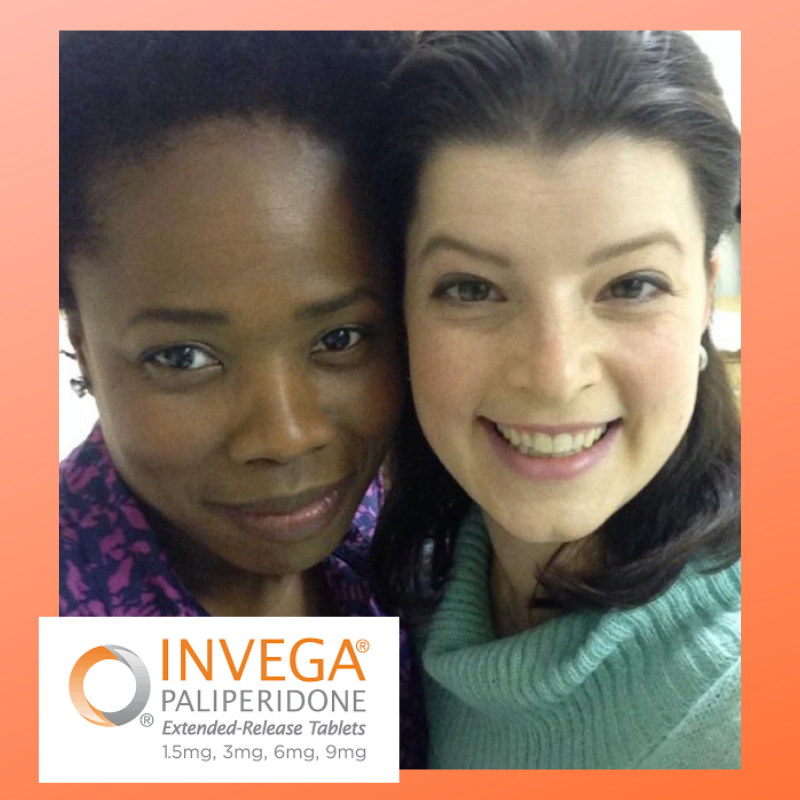 WE ARE THE CHAMPIONS, MY FRIENDS!
ONCE A LOSER cleaned up at the NYC 48 hour Film Project:
Best Film, Best Director, Best Writer, Best Score, Best Performance by an Ensemble & Audience Favorite!

Looks like we might be be heading to CAANES!! (Note to self: up cardio 1000% and remove cheese from diet.)
Now to edit, orchestrate, sound design, color correct and ... eat Thanksgiving Dinner.
Check out the view from the swanky set that I secured – yup I am a producing phenom!
OH MY GAWD, IT'S BECKY SOLAH FROM BOSTON!
Before you ask, no you cannot call me Becky...unless you have seen me in my red Sally Jessy Raphael glasses and the Catholic School uniform!


LOYALTY, the debut novel by Ingrid Thoft, was a real treat.
Nothing is more fun than narrating a book set in your hometown.
THE BUTCHER @ THE THEATRE PROJECT
I love working on new plays – especially poignant, smart works that are well written and thought provoking.
Combine that with a cool cast and you have a good night at the theatre.
Support Gwydion Suilebhan's, THE BUTCHER.
PAID TO EAT ICE CREAM?!
SKINNY COW needed an improvising, ice cream
sandwich-eating machine this week. And they got one.
Yes, I ate 40 sandwiches in one day, while chillaxing on a chaise lounge in some shee-shee at home clothes (as my gram used to call them).
Don't hate, people...It's my job.